Imixs-Documents is a production ready easy to use Business Process Management Suite. It enables you to digitize your documents and organize your business workflows in a fast, flexible and transparent way.
Today, we need to process more business information every day. Teams must collaborate fast, clear and in a structured way. We have created the platform that will help you to digitize your business processes. Imixs-Office-Workflow is connecting your employees, customers and partners. Take advantage of a powerful integrated open source platform workflow suite for your business.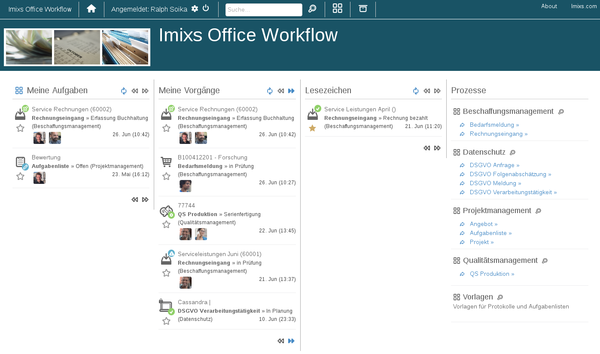 In Imixs-Office workflow, you define your business process with BPMN 2.0 – "Business Process Model and Notation ". This is the common standard to model a business process. A business model gives you the flexibility to define your own business rules. Thus, you are not bound by a static software solution. Imixs-Office-Workflow adapts to your needs now and in the future.
Within a BPMN Business Model you can define:
The Process Flow
Responsibilities
E-Mail Notifications
Business Rules
Forms & Descriptions